Rihanna AMAs Makeup Tutorial (plus mini gel liner review)
So I filmed a tutorial for this right after the AMAs. I was losing my light during filming, but I had to wait until I had the files uploaded to my computer before I could be sure...and yup, the lighting was awful! I got around to filming it again. I had some other videos lined up so I then edited and uploaded those first. Then came the Christmas holidays...and well, I just got lazy! So now that I have finally gotten around to editing and uploading this tutorial, I hope you enjoy it!
The Inspiration:
So first things first, here are some of the inspiration images of Rihanna so you know what she actually looked like at the VMAs!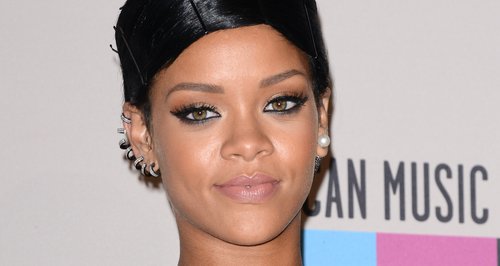 Make Up For Ever HD primer in '0'
Mac ProLongwear foundation in 'NC30'
Mac ProLongwear concealer in 'NC30'
Rimmel Clear Complexion setting powder in 'Translucent'
Sleek 'Suede' blush
Mac Paint Pot in 'Soft Ochre'
Lorac 'Taupe' e/s from Pro Palette
Lorac 'Slate' e/s from Pro Palette
Fraulein38 gel liner in '06' black
Anastasia Brow Wiz in 'Ash Blonde'
Benefit 'They're Real' mascara
Black Elegant #RDW lashes
Natural Collection 'Almond' lipliner
OCC liptar in 'Memento' (too pink!)
Mac lipstick in 'Myth'
Mac lipglass in 'Florabundance'
It is a very simple but sexy look. I think, because of this, it can be played up or down. As Rihanna showed with her image, it can also be made quite edgy. So have fun with it!
If you do recreate this look, be sure to tweet me a pic! (@RealmOfMakeup)
Thanks so much for reading/watching :-)
I really hope you enjoyed!
Love,
Kriss
x